While RCS sells software to customers worldwide, our commitment to the communities that we serve runs much deeper than that. We spoke with Max Davies, Managing Director, RCS(NZ) Ltd. about some of the awards that are sponsored by RCS to recognize those who toil in neglected segments of New Zealand's broadcast community.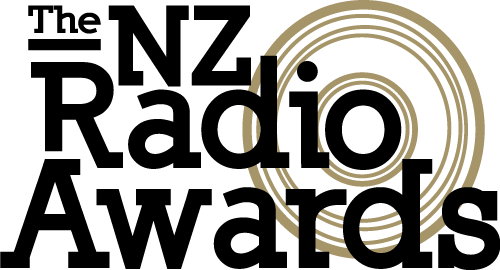 The New Zealand Radio Awards began in 1978, and were created with the aim of supporting and recognizing excellence in radio broadcasting in New Zealand. The Awards celebrate the very best of New Zealand radio, honoring personalities, programming, news and sports reporting, production and creativity within the industry. This year, the event was held at the SkyCity Theater in Auckland, with about 800 in attendance.
RCS is proud to sponsor the annual "Associated Craft Award" which recognizes those working behind the microphones. As Davis explains,"This award is made to individuals or teams who show the highest standards of overall professionalism in providing support services to radio broadcasting. e.g. schedules, administrative, accounts, public relations, office management, technical, training or research."
This year, the award was presented to Alison Watt, the Content and Marketing Manager for The Radio Bureau (TRB). TRB is an industry-owned sales organization that provides a platform for national buying agencies to buy radio nationally without having to deal separately with multiple radio organizations. They also market radio as a national medium. Davies adds that TRB uses Aquira's predecessor, Airwaves (and Airmail) to electronically broker bookings to radio stations across the country, and to provide reconciled post campaign reports to their advertiser clients.
"From our perspective, these awards are a key event in the calendar for our customers and give us a chance to catch up socially with many of our customers," says Davies. "It also allows us to raise the profile of those who support the "Rock Stars" of radio."
The other awards that RCS supports are the Maori Radio Awards, held once every two years. The Maori are the indigenous people of New Zealand, and they consist of many separate "Iwi" – or tribes. The majority of them are a part of the 20-plus station "Iwi Radio Network." They are partially funded by the government, and part self-funded through advertising. They have to meet fairly stringent compliance rules in order to retain government funding. This event is a highlight of the Iwi network calendar.
here were 18 categories at the most recent awards ceremony held in October 2018. One of these categories looks at developing youth in the industry. Riria Dalton-Reedy, winner of the youth award representing Radio Ngāti Porou, says, "This is a surprise. I'm up with the best of Māori broadcasters and I'm still young so I am very lucky to win this award for best youth show."
Tumeke FM was a finalist in nine categories. The station won the awards for Best Station Imaging, Best Current Affairs or Talk Show, Best Program Director, Best outside Broadcast and the supreme award of the night.
Davies and tech support manager Simon Tims were also asked to present two of the awards, which sounded like fun until they were told (after arriving) that they were also expected to make a small speech. Sounds like no big deal, except they were expected to deliver it in the indigenous language. Needless to say, Davies and Tims both hope to have mastered the fundamentals of Te Reo Maori before the next event in 2020!